FREE CONSULTATION:
If you or a loved one have had hysterectomy surgery, you may be entitled to compensation. Complete this quick form to receive your FREE case evaluation.
The use of power morcellators, a medical device commonly used during fibroid removal surgery, can lead to increased risk of the spread of cancers in women. If you or a loved one has been operated on with the use of a power morcellator, you may be entitled to compensation.
Hysterectomy surgery linked to spread of cancer.
The Food and Drug Administration has recently issued a warning to discourage the use of laparoscopic power morcellation for use during hysterectomy and uterine fibroid procedures, due to the risk of the aggressive spreading of cancer tissues outside of the uterus.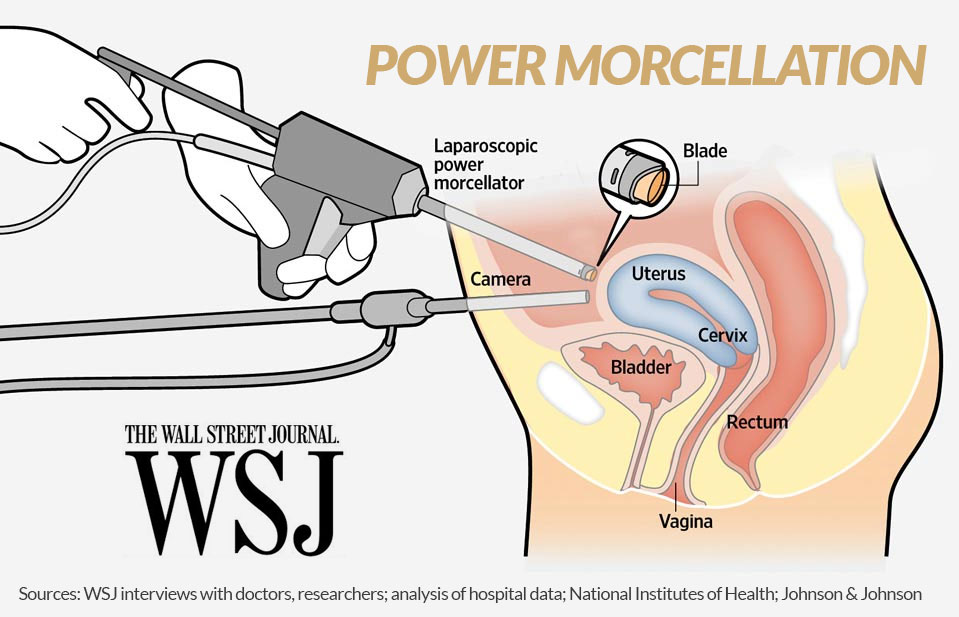 New studies have shown that about 1 in 350 women undergoing these procedures have an unsuspected form of uterine cancer known as uterine sarcoma. In the event that this cancer is present, hysterectomy surgery increases the risk that the procedure will cause the cancer to spread to other areas of the body.
The spread of uterine cancer significantly decreases the patient's chances for long-term survival. Uterine sarcomas (cancers) can be hidden or mistaken for fibroids, and thus go undiagnosed until after the power morcellation procedure.
Spread of benign tissues from hysterectomy surgery can cause other health issues.
Currently, the FDA is recommending that all medical professionals cease the use of power morcellators in women with potential or known uterine cancer, and is discouraging the use of this device in hysterectomy and uterine fibroid related procedures, as even the spread of benign tissues such as fibroids can cause:
Pelvic pain
Frequent urination
Heavy and prolonged menstrual bleeding
Infection
Bowel Obstruction
These symptoms can require medical attention and additional surgery. The FDA also recommends that women who have already undergone any of these procedures consult their physicians as soon as possible for testing.
Despite these warnings, numerous power morcellators from brands such as Johnson and Johnson remain on the market.